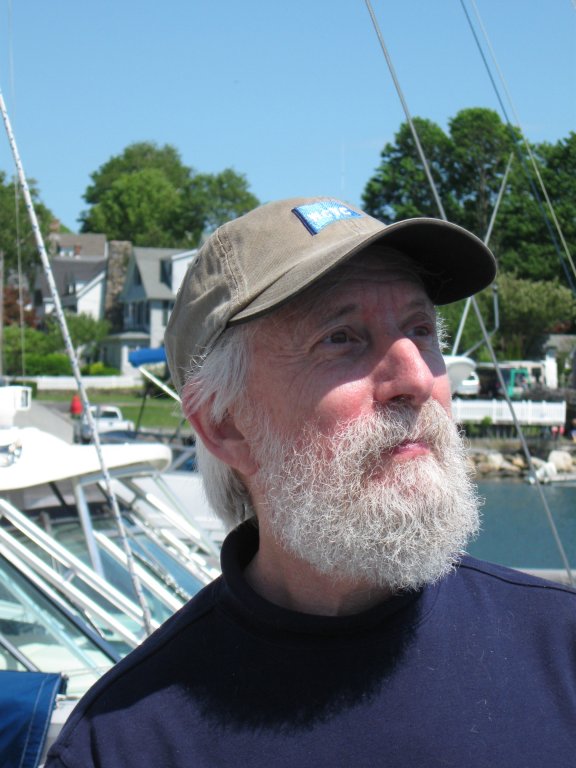 Matthew Goldman has worked as a toolmaker, a woodworker, and a land surveyor. He attended Union College in Schenectady and has taken courses in drama at URI. He has written serious drama, black comedy and farce.
Three of his one-act plays have been staged and his full-length comedy, "Shades of Darkness, Shades of Light," was included in the 2002 Tennessee Stage"s Playwrights" Festival in Knoxville where it was presented as readers" theater. His full-length drama, "Starting Over," received honorable mention in the 2002 Writers" Digest competition. His full-length black comedy about elder abuse, "The Cat Lady," received two Equity staged readings at HRC Showcase Theater in Hudson, NY.
He was one time editor of the poetry quarterly, "A Letter Among Friends," which flourished for several years in Groton, Connecticut and has published a number of poems. He has read his poetry at libraries, open mikes, and workshops around southeastern Connecticut and Rhode Island.
Since July, 2005 his memoirs entitled, "From the Journals of Constant Waterman" have appeared as a semi-monthly column in "Messing About in Boats." His work has also appeared in "Good Old Boat" and "Windcheck." His books The Journals of Constant Waterman and Moon Wind at Large include material from his columns.
Matthew grew up in Hadlyme, Connecticut, on 100 acres where he raised a family and ran his own machine shop. During the 70's, he built an octagonal studio on an island in the Connecticut River, to which he commuted by canoe.
In 1998, he remarried and has lived since in Charlestown, RI, and North Stonington, CT. He presently resides in Griswold, CT, with his wife, Paula, and works repairing boats in Noank, where he keeps his 26' Chris Craft sloop, MoonWind.